INGINE INC
Machine Learning System Extracting Knowledge From Exhaustive (Millions of Records) and Uncertain System

Enabling Large Data Driven Evidence Based Medical Decision Support System
The Bioingine - Probabilistic Thinking Reasoning and Learning System
Quantum Mechanics Machinery for Big Data Driven Medicine
Probabilistic Knowledge
The Bioingine.com approach thus more fundamentally reflects the nature of probabilistic knowledge in the real world, which has the potential for taking account of the interaction between all things without limitation, and ironically this more explicitly makes use of Bayes rule far more than does a Bayes Net.
Deep Learning
It also allows more elaborate relationships than mere conditional dependencies, as a probabilistic semantics analogous to natural human language but with a more detailed sense of probability. To identify the things and their relationships that are important and provide the required probabilities, the Bioingine.com scouts the large complex data of both structured and also information of unstructured textual character.
Suspends Cognitive Bias
It treats initial raw extracted knowledge rather in the manner of potentially erroneous or ambiguous prior knowledge, and validated and curated knowledge as posterior knowledge, and enables the refinement of knowledge extracted from authoritative scientific texts into an intuitive canonical "deep structure" mental-algebraic form that the Bioingine.com can more readily manipulate.
The BioIngine Big Data Reasoning Platform While Solving Combinatorial Explosion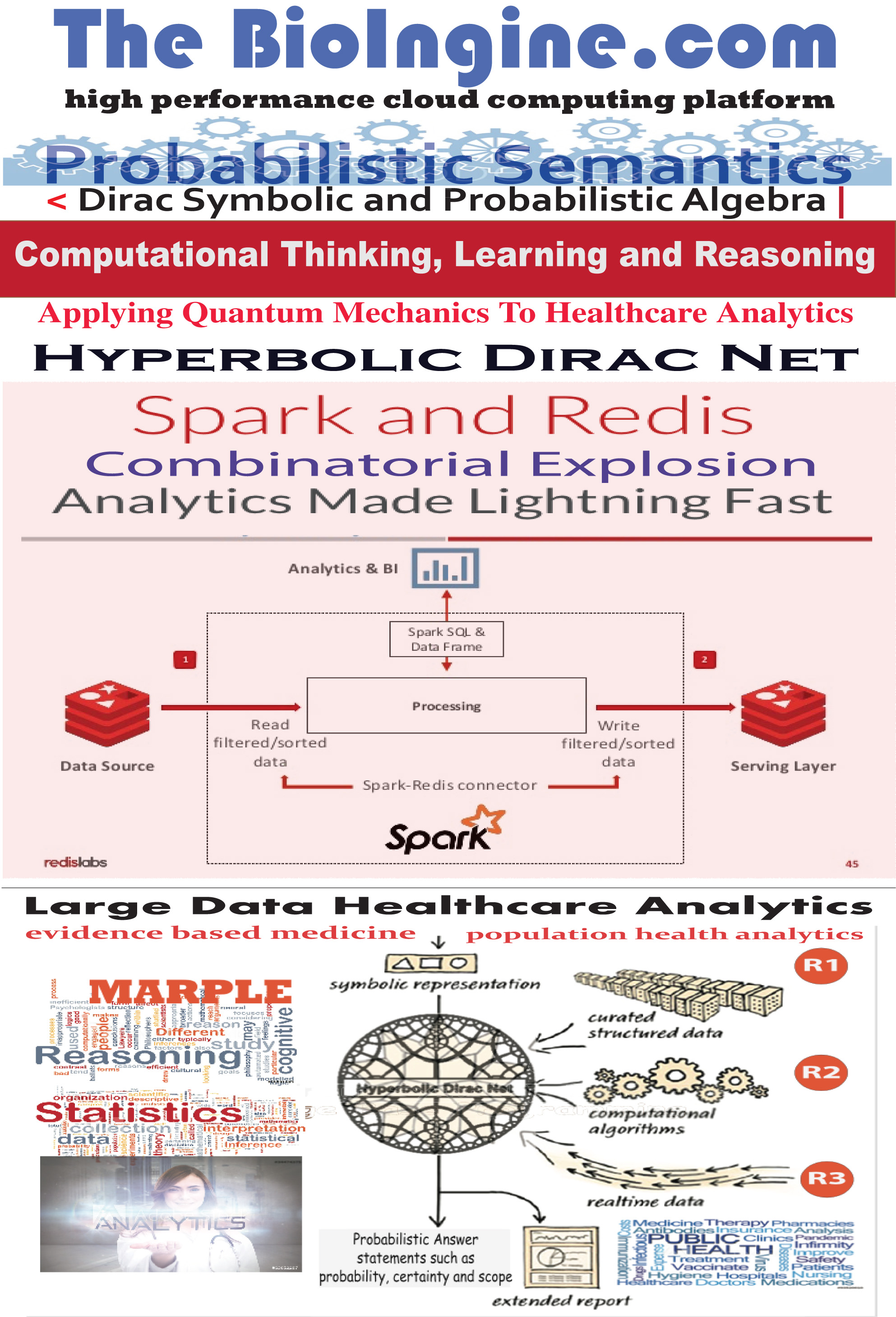 Ingine Inc is Washington DC based with office in Cleveland's Global Center for Healthcare Innovation
The BioIngine.com is Patent Pending IP belonging to Ingine; Inc™ - Ingine; Inc™, The BioIngine.com™, DiracIngine™, MARPLE™ are all Ingine Inc © and Trademark Protected.